GEORGETOWN MASSACHUSETTS
BUSINESS
.
-
-
-
_
-
-
-
- -
-

-
-
- -
-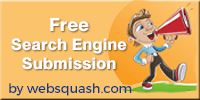 South Carolina Wedding Chapel, Inc
South Carolina Wedding Chapel Blog
-
-
- -
-
-
-
- -
-
-
-
-
A Greater Need from sermonspice on GodTube.
A Christian is someone who has been made new in Christ (2 Corinthians 5:17)
and restored to relationship with God.
The Christian life is about getting to know God, enjoying Him and bringing
Him glory (Isaiah 43:7; 2 Corinthians 3:18; John 17:1–5, 22).

It is true that when we know God certain actions will naturally result.
Jesus said, "You are my friends if you do what I command" (John 15:14).
But before that He said,
"I am the true vine, and my Father is the gardener. . . . Remain in me,
as I also remain in you.
No branch can bear fruit by itself; it must remain in the vine.
Neither can you bear fruit unless you remain in me. . . .

This is to my Father's glory, that you bear much fruit, showing yourselves
to be my disciples. As the Father has loved me, so have I loved you.
Now remain in my love. If you keep my commands, you will remain in my love,
just as I have kept my Father's commands and remain in his love.
I have told you this so that my joy may be in you and that your joy may be complete" (John 15:1–11). Obedience—living the "good Christian" life—flows from a loving relationship. And obedience helps us remain in God's love and therefore experience His joy.
Being a "Good Christian" is not about performing certain actions. It is about growing in love for Christ and allowing His Holy Spirit to transform our hearts and lives. Jesus is the author and perfecter of our faith (Hebrews 12:2), the recipe-writer and taste-tester for our lives.
South Carolina Wedding Chapel, Inc is a Christian Organization in New England USA. Bible Study, Worship, Praise, Prayer, and National Prayer Day is to our Lord Jesus Christ with our SCWC Home Church, Our Pastor performs weddings for all Bride and Groom who follow Jesus Christ, and is here to support their marriage.
As we seek to know God and glorify Him, we also get to enjoy Him (Psalm 73:25—26). The good Christian knows God, enjoys God, and grows in grace.
So, how do you become a Christian? You begin by recognizing your human nature.
It is true that we are all sinners. Romans 3:23 says,

For all have sinned and fall short of the glory of God,
And Isaiah 59:2 states,
But your iniquities have made a separation between you and your God,
and your sins have hidden His face from you so that He does not hear.
Therefore, you are separated from God by your sinful nature. Think of it as a big gap, with you on one cliff, and God on the other, and a big chasm separating you. There are many ways people try to reach God, such as doing good deeds, or going to church. While these things are important, they will not bridge the gap between you and God. The Bible says in Ephesians 2:8-9,
For by grace you have been saved through faith; and that not of yourselves, it is the gift of God; not as a result of works, so that no one may boast.
And in Proverbs 14:12,
There is a way which seems right to a man, But its end is the way of death.
You cannot reach God by being good. Although this may seem right to you, it was never His plan. What was His plan? He did not create you and leave you without a means to come to Him. God's remedy is the cross of Christ, and his sacrifice for our sins. I Peter 3:18 says,
For Christ also died for sins once for all, the just for the unjust, so that He might bring us to God, having been put to death in the flesh, but made alive in the spirit;
And I Timothy 2:5,
For there is one God, and one mediator also between God and men, the man Christ Jesus,
And Romans 5:8,
But God demonstrates His own love toward us, in that while we were yet sinners, Christ died for us.
Jesus Christ, God's Son, is the One that can bridge the gap between you and God. It all depends on your response to Him. You must acknowledge your sinfulness, trust in Christ's forgiveness, and give Him control of your life. If you do that, you will have eternal life. John 3:16 says,
For God so loved the world, that He gave His only begotten Son, that whoever believes in Him shall not perish, but have eternal life.
And John 5:24,
Truly, truly, I say to you, He who hears My word, and believes Him who sent Me, has eternal life, and does not come into judgment, but has passed out of death into life.
You should take a moment right now, and use Jesus Christ as the bridge to get to God. Do not delay this decision, for you do not know what tomorrow may bring. You could die in an accident, and once you are dead, you will not have another chance to accept eternal life.
How do you receive Christ? Follow these simple steps:
1. Admit you are a sinner.
2. Be willing to turn from your sins (repent).
3. Believe that Jesus Christ died for you on the cross and rose from the grave.
4. Through prayer, invite Jesus Christ to come in and control your life through the Holy Spirit (Receive Him as Lord and Savior of your life.
South Carolina Wedding Chapel Blog
-
South Carolina Wedding
Chapel Directory
CHURCH:
-
WEDDING:
-
PASTOR JAY:
-