BASIC BELIEF:
1. Jesus Christ is the Only Way To Eternal Salvation With God the Father
2. We Are Saved by Grace Through Faith – Not by Works
3. Jesus Christ is the Son of God
4. Incarnation of Jesus Christ
5. Resurrection of Jesus Christ
6. Ascension of Jesus Christ
7. Doctrine of the Trinity
8. Holy Bible is the Inspired and Infallible Word of God
9. Baptized With the Holy Ghost at Salvation
10. Renewed – Regenerated By Holy Ghost
11. The Doctrine of Hell
12. The Return of Jesus
Simple Facts
Jesus was born of a virgin, lived a sinless life and died on the cross to cover the sins of you and I. It is a free gift, we only need to accept it.

Jesus Christ is Lord and Savior, and the Bible is the divinely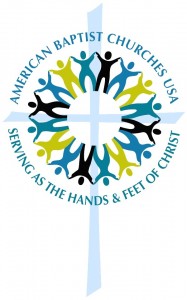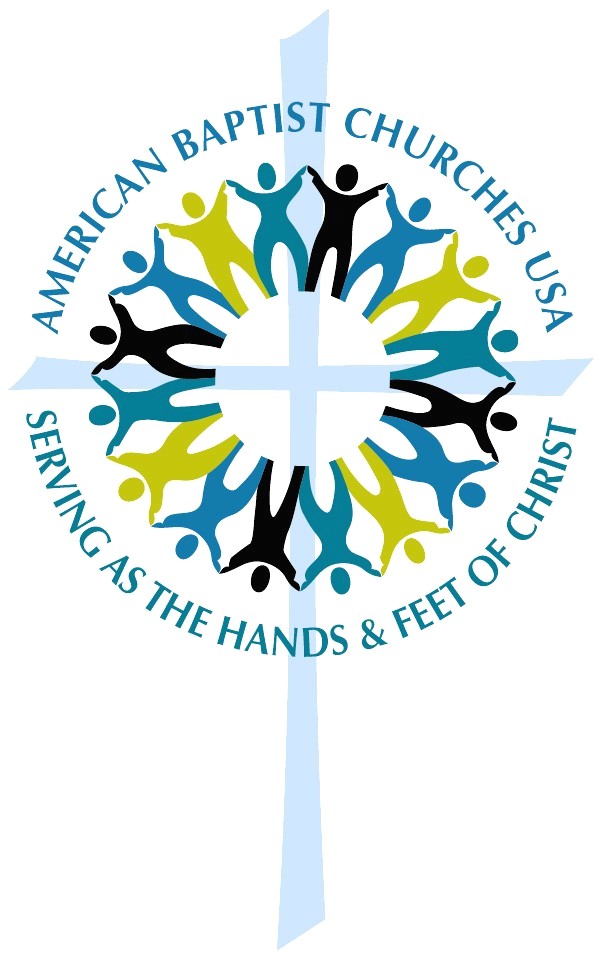 inspired word of God that serves as the final written authority for living the Christian faith.
We partake of two ordinances: believers' baptism and The Lord's Supper.
The committed individual Christian can, and should approach God directly, and individual gifts of ministry should be shared.
Take seriously the call to evangelism and missionary work.
Respect all people, to include those who differ from the Christian Faith.
Acknowledge that God's family extends beyond our local churches,
to all who follow our Lord Jesus Christ
We have been called to be Christ's witnesses for justice and wholeness within a broken society.
We Accept, Invite, Welcome All people from around the world, regardless of their past
The Christian path is a daily struggle.
Find everything in the Bible. http://www.kingjamesbibleonline.org/
Are you an "American"?

The colonist came to this land for freedom of Religion.
When England tried to control their religion, they rebelled
And became a new country.

Our Christian Forefathers put into the Constitution freedom of Religion.
They also put that Church and Government could not control each other.

However over the years our modern government has tried bending and
re-writing the laws to take away our freedoms and rights.

For example, schools used to be a safe place for our children. However we have allowed our government to remove Prayer, and then remove Bibles from our schools, so now our schools are a dangerous place for our children.

Now once again, we have government which is trying to control religion,
and even telling us what we are allowed to pray.

It is time we do something about these Religious Bullies

We need to stand for Christian rights and freedoms, and the way we do this is to make our voice be heard.

We need to vote out the Religious Bullies, and vote in those who will restore and follow the American Constitution

This country has prospered because we are a Christian Nation, we have been the light of the world. But this is changing, our government is taking over and NOT doing what the American people want. Instead they are doing what other Nations want for America, and even a small percent of the people in this
country now want to destroy it.

Think about your children, grandchildren, and children
around the world who look to us for hope.

Get out and vote, vote to restore America - Are you register NOW to Vote ?
God created us for His glory.
We glorify God through our fellowship and support of others.

Join us for fellowship, and worship.

We are a group which loves everybody,
just as Jesus Christ has told us to be.
- We preach salvation through Jesus Christ.
- We baptize in the name of the Father, Son and Holy Ghost.
- We preach healing and deliverance.
- We preach the love and mercy of God.
- We preach the judgment of God and hell.
- We are a church, not a building or campus.
- We sing choruses AND hymns.
- We call sin, sin.
- We preach God's Word, not man's opinions.
- We will love and encourage you.

WE LOVE AND SUPPORT ISRAEL.
If you need a ride, give us a call.
Please let us know a day ahead of time. Thanks!
We understand why so many Christians are disheartened and have a hard time finding a church that really conducts itself as the church should. Entertainment has replaced true worship and preaching, and the world seems to have changed the church rather than the church changing the world. The front doors of so many churches have been thrown wide open and sin and worldliness have boldly walked in. We're a new and small church that's trying to get it right. We encourage you to come out and be a part of us.
Hope to see you soon!
Note: Volunteers needed as worship leaders, musicians, ushers/greeters, etc.
Come worship with us!
If you have any questions, please call Pastor Jay
Feel free to call for further directions.
If you have never been to a church, or been a Christian all your life,
we ask that you visit us and let us know what you think.
Contact us at"
Pastor Jay Randolph
South Carolina Wedding Chapel
2908 Otranto Rd, Lot 1
N. Charleston, SC 29406

Pastor Jay Randolph leads the Church according to the Word of God
in the 1611 King James Bible
Our purpose is to reach out to others. We would be pleased to hear from you! Please let us know what your needs and questions are, we will be more than happy to help.
Pastor Jay gave his life to Christ in 1969.. He started preaching in 1999.
His ministry started in a small community in South Carolina in 2009, and became a church in 2011.
Jan of 2017 he relocated to North Charleston, SC
We love everybody here, we have all made mistakes. If your looking for a perfect place, that is not here. If your looking for a loving place which loves the Lord and will work at helping you walk close with Him . . .then please join us]
Statement of Faith
~ We believe there is one God, the Creator of all things, eternally existent and manifested in three persons: God the Father, God the Son, and God the Holy Ghost . (Deut. 6:4, Isaiah 43:10, Isaiah 44:6-8 Matthew 28:19, Mark 12:29, John 1: 13)
~ We believe the King James "Authorized Version" Bible (2 Tim. 3:16) to be the perfect and infallible word of God. We believe the Bible was inspired in its origination and then divinely preserved throughout its various generations and languages until it reached us in its final form. By this we mean that the Authorized Version preserves the very words of God in the form in which He wished them to be represented in the universal language of these last days: English.
~ We believe that the only means of being cleansed from sin is through repentance and faith in the precious blood of Jesus Christ. (Eph. 2:8, John 3:3-8, 1 John 1: 7-9)
~ We believe that believers should be immersed in water after being saved. Such believers baptism is an ordinance but is not a means of grace. Also, We believe the other ordinance to be the Lord's Supper or Communion. We believe in open communion, you do NOT have to be a church member to participate. This is a memorial and again, not a means of grace.
~ We believe that a depraved and sinful nature and a naturally dead spirit does not hinder a man from being a free moral agent who is capable and expected by God to will and believe and respond to the admonitions of the Gospel. Men are free to reject God's graciousness in providing a free salvation. Further, Jesus Christ died once for "all" without exception.
~ We believe a man is secured in his salvation eternally and unconditionally at the moment he repents and accepts Jesus Christ. This condition is secured by the numerous irreversible works of God and the Holy Ghost.
~ We believe that the saints should be separate from the world as pilgrims and sojourners, that the world is evil in its nature and that Satan is its primary god and governor.
~ We believe in the active and vigorous pursuit of lost sinners by street preaching, tract & Bible distribution, door-to-door witnessing and any other reasonable and appropriate methods of sowing the seed of the word of God.
~ We believe in the Blessed Hope, which is the rapture of the Church, at His return. (1 Thes. 4:16, Rom. 8:23, Titus 2:13, 1 Cor. 15:51-52)
~ We believe that Man is the head of the family, and although different, woman is his equal and therefore we accept female deacons (Deaconesses).
~ We believe as Christians should never hide that we are Christian's.
We should always put God first, and love others as we love our selves.
~ We believe that the Baptism of the Holy Ghost is given to believers who ask for it, according to Acts 2:4. (Acts 1: 4-8, Acts 15: 8-9)
~ We believe in the sanctifying power of the Holy Ghost, by whose indwelling, the Christian is enabled to live a holy and consecrated life in this present work; in obedience to the command, "Be ye holy, for I am holy." (1 Peter 1:16)
~ Our principles are based in Matthew 10, and the Book of Acts. .
Our Sunday service is at 3 pm. You can attend another service, and still come to ours. Or if you sleep in on Sunday, we hope to see you join us for service.
Plan of Salvation:

Do you know Christ as your personal Savior?
Have you ever received the Lord Jesus Christ into your life?
Realize That God Loves You

God loves you and has a plan for your life. "For God so loved the world, that he gave his only begotten Son, that whosoever believeth in him should not perish, but have everlasting life." John 3:16

The Bible Says That All Men Are Sinners

Our sins have separated us from God. "For all have sinned, and come short of the glory of God." Romans 3:23

God made man in His own image. He gave man the ability to choose right from wrong.
We choose to sin. Our sins keep us from God.

God's Word Also Says That Sin Must Be Paid For

"For the wages of sin is death...." Romans 6:23

Wages means payment. The payment of our sin is death and hell, separation from God forever. If we continue in our sin, we shall die without Christ and be without God forever.


The Good News Is That Christ Paid For Our Sins

All of our sins were laid on Christ on the cross. He paid our sin debt for us. The Lord Jesus Christ died on the cross, and He arose from the dead. He is alive forevermore.

"But God commendeth his love toward us, in that, while we were yet sinners,
Christ died for us." Romans 5:8

We Must Personally Pray And Receive Christ By Faith

The Bible says, "For whosoever shall call upon the name of the Lord shall be saved." Romans 10:13

Pray And Receive Christ As Your Savior

Lord, I know that I am a sinner. If I died today, I would not go to heaven. Forgive my sin, come into my life and be my Savior. Help me turn away from what you call evil live for you from this day forward. In Jesus' Name, Amen.

The Bible says, "For whosoever shall call upon the name of the Lord shall be saved." Romans 10:13

New Life . . . Everlasting life begins when we receive Christ as our Savior.


As a Christian:
You put God first,
You love God more than everything else,
Lean on Christ's leadership and example,
Loving others as Christ commands,
Learning and living the Word of God Daily,
Showing and teaching these things to the world,
knowing this is done through the Holy Ghost.

Pastor Jay Randolph:
Pinterest https://www.pinterest.com/jay0885/
SCWC Home Church, Church Finder
I would like to personally welcome you to SCWC Home Church.
Our people would love the opportunity to meet you and express the love of Christ to your family.
At SCWC you will find a very friendly and family oriented atmosphere where your family can enjoy the teaching and preaching of God's word. The Spirit of Christ is felt in the services, and the people.

My prayer is that you will consider visiting one of the Christian Fellowships or Churches in the local area, and of course we would love for you to give us a chance to get to know you.
Our Lord Jesus Christ is our Message;
Heaven is our Motive and the inspired, inerrant Word of God contains our Methods.
It's Church like it should be!
--Pastor Jay Randolph

Tell someone today, "Jesus Loves You"

Jesus Christ Twitter
Scripture is the authoritative Word of God, and through the Holy Ghost, the infallible guide to lead men to faith in Christ and to guide them in the life of Christian discipleship.
Christians must be guided by the Word, inspired by the Spirit within the community illumined by the Spirit.
We see both an old and new covenant. We read the Old from the perspective of the New and see the New as the fulfillment of the Old. The Old Testament should be interpreted in light of God's final revelation in Jesus Christ, as recorded in the New Testament.
ethics are learned first from Jesus in the Sermon on the Mount,
then the Gospels, the rest of the New Testament, and the entire Bible.
Christian conversion, always involves a conscious decision. "Unless a person is born again, he cannot see the kingdom of God." Becoming a Christian involves belief in not only Christ but also discipleship.
Faith is expressed in holy living. In Christ, salvation and ethics come together. Not only are we to be saved through Christ, but we are also to follow him daily in obedient living.
Salvation makes us followers of Jesus Christ and that he is the model for the way we are to live. It is not about what we think, want, or our feelings, it is about the will of our God.
On the basis of Scripture, renounce violence in human relationships. We see peace and reconciliation—the way of love—as being at the heart of the Christian gospel. God gave his followers this ethic not as a point to ponder, but as a command to obey. It was costly for Jesus and it may also be costly for his followers. The way of peace is a way of life.
Just as Christ came to be a servant to all, so Christians are to serve one another and others in the name of Christ.
Christ has commissioned the Church (All followers of Christ) to go into all the world and all of society and to make disciples of all people, baptizing them and teaching them to observe His commandments.
We believe in the entire Word of God.
We think every follower of our Lord Jesus Christ
should have a handbook of how to live their life
The First Christian Handbook
"The Didache" (100 AD)
1 There Are Two Ways

1:1 There are two ways, one of life and one of death! and there is a great difference between the two ways.

1:2 The way of life is this: First, you shall love God who made you. And second, love your neighbor as yourself, and do not do to another what you would not want done to you.

1:3 The meaning of these sayings is this: Bless those who curse you, and pray for your enemies, and fast for those who persecute you. For what reward is there for loving those who love you? Do not the heathens do the same? But you should love those who hate you, and then you shall have no enemies.

1:4 Abstain from fleshly and bodily lusts: If someone strikes your right cheek, turn the other also, and be perfect. If someone forces you to go one mile, go two. If someone takes your cloak, give also your coat. If someone takes from you what is yours, don't ask for it back. You really cannot.

1:5 Give to every one who asks you, and don't ask for it back. The Father wants his blessings shared. Happy is the giver who lives according to this rule, for that one is guiltless. But the receiver must beware; for if one receives who has need, he is guiltless, but if one receives not having need, he shall stand trial, answering why he received and for what use. If he is found guilty he shall not escape until he pays back the last penny.

1:6 However, concerning this, there is a saying: "Let your alms sweat in your hands until you know to whom to give them."


2 The Second Commandment

2:1 The second commandment of the teaching is this:

2:2 Do not commit murder; do not commit adultery; do not corrupt boys; do not have unlawful sex; do not steal; do not practice magic; do not practice witchcraft; you shall not murder a child, whether it be born or unborn. Do not covet the things of your neighbor.

2:3 Do not swear or bear false witness. Do not speak evil of others; do not bear grudges.

2:4 You should not be double-minded or double-tongued, for a double-tongue is a deadly snare.

2:5 Your speech should not be false nor empty, but fulfilled by action.

2:6 Do not be covetous, or greedy, or hypocritical, or malicious, or arrogant. Do not have designs against your neighbor.

2:7 Hate no one; correct some, pray for others, and some you should love more than your own life.


3 My Child, Flee Evil

3:1 My child, flee evil of all kinds, and everything like it.

3:2 Don't be prone to anger, for anger leads to murder. Don't be jealous or quarrelsome or hot-tempered, for all these things lead to murder.

3:3 My child, don't be lustful, for lust leads to unlawful sex. Don't be a filthy talker or allow your eyes a free reign, for these lead to adultery.

3:4 My child, don't observe omens, since it leads to idolatry. Don't be an enchanter, or an astrologer, or a purifier, or be willing to see or hear about these things, for these all lead to idolatry.

3:5 My child, don't be a liar, since a lie leads to theft. Don't love money or seek glory, for these things lead to thievery.

3:6 My child, don't grumble, since it leads to blasphemy, and don't be self-willed or evil-minded, for all these things lead to blasphemy.

3:7 On the contrary, be gentle, since the gentle will inherit the earth.

3:8 Be long-suffering and pitiful and guileless and gentle and good, and with trembling, treasure the words you have received.

3:9 Don't exalt yourself or open your heart to overconfidence. Don't be on intimate terms with mighty people, but with just and lowly ones.

3:10 Accept whatever happens to you as a blessing, knowing that nothing comes to pass apart from God.


4 My Child, Remember

[4:1 My child, remember day and night him who speaks the word of God to you, and honor him as the Lord. For wherever his lordship is spoken of, there he is.]

4:2 Seek each day the faces of the saints, in order that you may be refreshed by their words.

4:3 Do not initiate divisions, but rather bring peace to those who contend against one another. Judge righteously, and do not take social status into account when reproving for transgressions.

4:4 Do not waver in your decisions.

4:5 Do not be one who opens his hands to receive, or closes them when it is time to give.

4:6 If you have anything, by your hands you should give ransom for your sins.

4:7 Do not hesitate to give, and do not complain about it. You will know in time who is the good Rewarder.

4:8 Do not turn away from one who is in want; rather, share all things with your brother, and do not say that they are your own. For if you are sharers in what is imperishable, how much more in things which perish!

4:9 Do not remove your hand from your son or daughter; teach them the fear of God from their youth.

4:10 Do not give orders to your servants when you are angry, for they hope in the same God, and they may lose the fear of God, who is over both of you. God is surely not coming to call on us according to our outward appearance or station in life, but to them whom the Spirit has prepared.

4:11 And you, servants, be subject to your masters as to God's image, in modesty and fear.

4:12 You should hate all hypocrisy and everything which is not pleasing to the Lord.

4:13 Do not in any way neglect the commandments of the Lord, but keep what you have received, neither adding nor taking away anything.

4:14 In your gatherings, confess your transgressions, and do not come for prayer with a guilty conscience.

This is the way of life!


5 The Way of Death

5:1 The way of death, on the other hand, is this: It is evil and accursed—murders, adulteries, lust, unlawful sex, thefts, idolatries, magical arts, sorceries, robberies, false testimonies, hypocrisy,double-heartedness,deceit, haughtiness, depravity, self-will, greediness, filthy talking, jealousy, over-confidence, loftiness, boastfulness—those who do not fear God.

5:2 The way of death is the way of those who persecute the good, hate the truth, love lies, and do not understand the reward for righteousness. They do not cleave to good or righteous judgment; they do not watch for what is good, but for what is evil. They are strangers to meekness and patience, loving vanities, pursuing revenge, without pity for the needy and oppressed. They do not know their Creator; they are murderers of children, destroyers of God's image. They turn away from those who are in need, making matters worse for those who are distressed. They are advocates for the rich, unjust judges of the poor. In a word, the way of death is full of those who are steeped in sin. Be delivered, children, from all of this!


6 See That No One Leads You Astray

6:1 See that no one leads you astray from the way of this teaching, since all other teachings train you without God.

6:2 For if you are able to bear the entire yoke of the Lord, you will be perfect; but if you are not able, then at least do what you can.

6:3 Concerning food, do what you are able to do and be on guard against meat offered to idols, for that is to worship dead gods.


7 Concerning Baptism

7:1 Concerning baptism, you should baptize this way: After first explaining all things, baptize in the name of the Father, and of the Son, and of the Holy Spirit, in flowing water.

7:2 But if you have no running water, baptize in other water; and if you cannot do so in cold water, then in warm.

7:3

7:4 Before the baptism, both the baptizer and the candidate for baptism, plus any others who can, should fast. The candidate should fast for one or two days beforehand.


8 Your Fasts and prayers

8:1 Your fasts should not be with the hypocrites, for they fast on Mondays and Thursdays. You should fast on Wednesdays and Fridays.

8:2 And do not pray like the hypocrites, but rather as the Lord commanded in the gospel: Our Father in heaven, holy be your name. Your kingdom come. Your will be done, on earth as it is in heaven. Give us enough bread day-by-day. And forgive us our debts, as we also have forgiven our debtors. And do not bring us to the time of trial, but rescue us from the evil one.

8:3 Pray this three times each day.


9 Concerning the Eucharist

9:1 Concerning the Eucharist, give thanks this way.

9:2 First, concerning the cup: We thank you, our Father, for the holy vine of David your servant, which you made known to us through Jesus your servant. To you be the glory forever.

9:3 Next, concerning the broken bread: We thank you, our Father, for the life and knowledge which you made known to us through Jesus your servant. To you be the glory forever.

9:4 Even as this broken bread was scattered over the hills, and was gathered together and became one, so let your church be gathered together from the ends of the earth into your kingdom. To you is the glory and the power through Jesus Christ forever.

9:5 Allow no one to eat or drink of your Eucharist, unless they have been baptized in the name of the Lord. For concerning this, the Lord has said, "Do not give what is holy to dogs."


10 After the Eucharist

10:1 After the Eucharist when you are filled, give thanks this way:

10:2 We thank you, holy Father, for your holy name which you enshrined in our hearts, and for the knowledge and faith and immortality that you made known to us through Jesus your servant. To you be the glory forever.

10:3 You, Master Almighty, have created all things for your name's sake. You gave food and drink to all people for enjoyment, that they might give thanks to you; but to us you freely give spiritual food and drink and life eternal through Jesus, your servant.

10:4 Before all things we thank you because you are mighty. To you be the glory forever.

10:5 Remember, Lord, your church. Deliver it from all evil and make it perfect in your love, and gather it from the four winds sanctified for your kingdom which you have prepared for it. For Yours is the power and the glory forever.

10:6 Let grace come, and let this world pass away!

Hosanna to the Son of David! If anyone is holy, let him come; if anyone is not holy, let him repent. Maranatha! Amen.

[10:7 But permit the prophets to make thanksgiving as much as they desire.]


11 Welcome the Teacher

11:1 Welcome the teacher when he comes to instruct you in all that has been said.

11:2 But if he turns and trains you in another tradition to the destruction of this teaching, do not listen. If he teaches so as to increase righteousness and the knowledge of the Lord, receive him as the Lord.

11:3 Act according to the precepts of the gospel concerning all apostles and prophets:

11:4 Let every apostle who comes to you be received as the Lord.

11:5 But he must not remain more than one day, or two, if there's a need. If he stays three days, he is a false prophet.

11:6 And when the apostle goes away, let him take nothing but bread to last him until his next night of lodging. If he asks for money, he is a false prophet.

11:7 In addition, if any prophet speaks in the Spirit, you shall not try or judge him; for every sin will be forgiven, but this sin cannot be forgiven.

11:8 But not everyone who speaks in the Spirit is a prophet; only he is a prophet who has the ways of the Lord about him. By their ways will the false prophet and the prophet be known.

11:9 Any prophet who orders a meal in the Spirit does not eat it; if he does, he is indeed a false prophet.

11:10 And any prophet who teaches the truth, but does not do what he teaches, is a false prophet.

11:11 When a prophet, proved true, works for the mystery of the church in the world but does not teach others to do what he himself does, he will not be judged among you, for his judgment is already before God. The ancient prophets acted in this way, also.

11:12 But whoever says in the Spirit, "Give me money,"or something else like this, you must not listen to him. But if he tells you to give for the sake of others who are in need, let no one judge him.


12 Welcome Anyone Coming in the Name of the Lord

12:1 Welcome anyone coming in the name of the Lord. Receive everyone who comes in the name of the Lord, but then, test them and use your discretion.

12:2 If he who comes is a transient, assist him as far as you are able; but he should not remain with you more than two or three days, if need be.

12:3 If he wants to stay with you, and is a craftsman, let him work for his living.

12:4 But if he has no trade, use your judgment in providing for him; for a Christian should not live idle in your midst.

12:5 If he is dissatisfied with this sort of an arrangement, he is a Christ peddler. Watch that you keep away from such people.


13 Every Genuine prophet

13:1 Every genuine prophet who wants to live among you is worthy of support.

13:2 So also, every true teacher is, like a workman, entitled to his support.

13:3 Every first fruit, therefore, of the products of vintage and harvest, of cattle and of sheep, should be given as first fruits to the prophets, for they are your high priests.

13:4 But if you have no prophet, give it all to the poor.

13:5 If you bake bread, take the first loaf and give it according to the commandment.

13:6 If you open a new jar of wine or of oil, take the first fruit and give it to the prophets.

13:7 If you acquire money or cloth or any other possession, set aside a portion first, as it may seem good to you, and give according to the commandment.


14 On the Lord's Day

14:1 On the Lord's day, gather yourselves together and break bread, give thanks, but first confess your sins so that your sacrifice may be pure.

14:2 However, let no one who is at odds with his brother come together with you, until he has reconciled, so that your sacrifice may not be profaned.

14:3 For this is what the Lord has said: "For from the rising of the sun to its setting my name is great among the nations, and in every place incense is offered to my name, and a pure offering; for my name is great among the nations, says the of hosts. . . . For I am a great King, says the Lord of hosts, and my name is reverenced among the nations."


15 Appoint Bishops for Yourselves

15:1 Appoint bishops for yourselves, as well as deacons, worthy of the Lord, of meek disposition, unattached to money, truthful and proven; for they also render to you the service of prophets and teachers.

15:2 Do not despise them, after all, for they are your honored ones, together with the prophets and teachers.

15:3 And reprove one another, not in anger, but in peace, as you have it in the gospel. But to anyone who acts amiss against another, let no one speak to him, nor let him hear anything from you until he repents. But your prayers and alms and all your deeds so do, as you have it in the gospel of our Lord.


16 Watch Over Your Life

16:1 Watch over your life, that your lamps are never quenched, and that your loins are never unloosed. Be ready, for you do not know on what day your Lord is coming.

16:2 Come together often, seeking the things that are good for your souls. A life of faith will not profit you if you are not made perfect at the end of time.

16:3 For in the last days false prophets and corrupters will be plenty, and the sheep will be turned into wolves, and love will be turned into hate.

16:4 When lawlessness increases, they will hate and persecute and betray one another, and then the world-deceiver will appear claiming to be the Son of God, and he will do signs and wonders, and the earth will be delivered into his hands, and he will do iniquitous things that have not been seen since the beginning of the world.

16:5 Then humankind will enter into the fire of trial, and many will be made to stumble and many will perish; but those who endure in their faith will be saved from under the curse itself.

16:6 And then the signs of the truth will appear: the first sign, an opening of the heavens; the second sign, the sounding of the trumpet; and the third sign, the resurrection of the dead—

16:7 not of every one, but as it is said: "Then the Lord my God will come, and all the holy ones with him."

16:8 Finally, "Then the sign of the Son of Man will appear in heaven, and then all the tribes of the earth will mourn, and they will see the Son of Man coming on the clouds of heaven' with power and great glory."
North Charleston, SC Home Church to all Denominations
as the Bride of Christ.
2908 Otranto Rd.
Lot 1
North Charleston, SC 29406
Phone: (843) 608-0035
e-mail: scwc.homechurch@gmail.com